Beastly Bristol Easter Weekender
Monday, 6 Mar 2023
We've just been confirmed for the BEASTLY BRISTOL Bank Holiday weekender in April.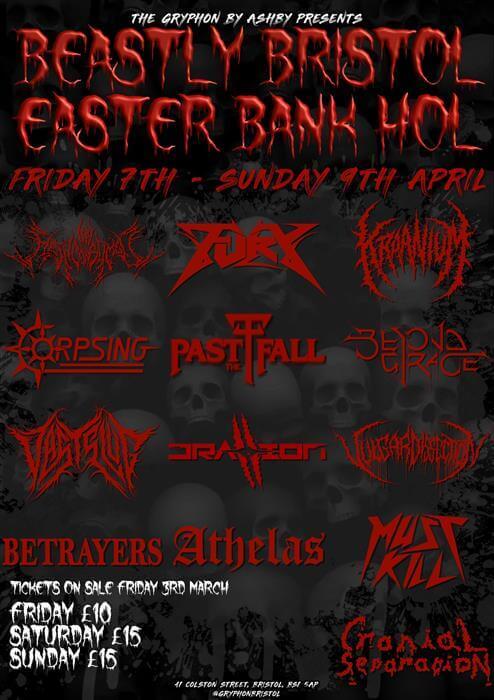 We're playing The Gryphon on the Sunday as main support to ferocious gore-fiends KRAANIUM alongside Vulgar Dissection, Must Kill, and Cranial Separation in what promises to be the heaviest event of the entire weekend.
And, hey, maybe we'll play one or two brand new cuts for you too...