One year on
Thursday, 20 Jan 2022
It is now officially one year, to the day, since we signed with Prosthetic Records.
To mark the occasion we released the official video for "Fearmonger", which makes that a whole year old today too, and to celebrate we wanted to present some cool "behind the scenes" info and images from the video shoot.
Want to know where we shot this? The venue was The Savoy Cinema in Nottingham, a place that's been near and dear to all our hearts over the years.
Filming took place during one of 2020's innumerable lockdowns, so we had the entire main auditorium to ourselves!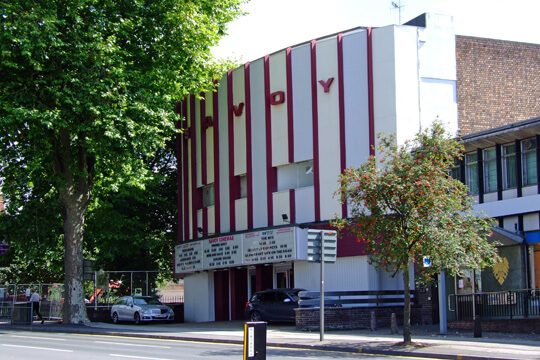 The video was shot, as always, by our good friend Eric, the mastermind behind ERD Visual Media.
Here he is looking pensive and wondering what the hell he's gotten himself into (again).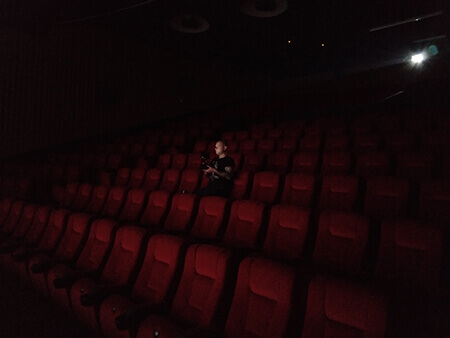 One thing you may not know is that Andy injured himself pretty badly a few weeks before the shoot - tearing a bunch of muscles in his back and shoulder and causing some nasty nerve damage - and so the reason he's not quite as active during this video as usual is because he's actually in a LOT of pain (and on a LOT of medication).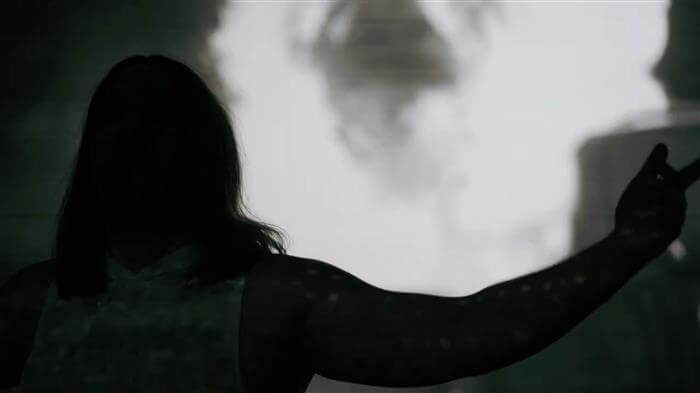 The footage used in the bridge-section of the song is from Edward R. Murrow's famous speech decrying the rise of McCarthyism in America.
As we'd sampled it for the track it only made sense to use the image of the man himself in the video.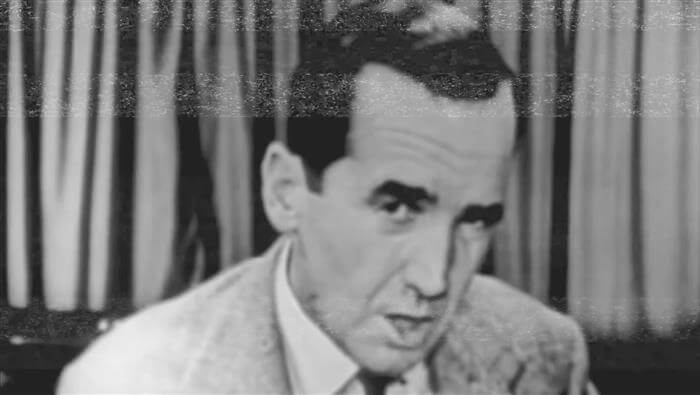 This was our first video for Prosthetic Records, and our third overall. But, did you know that it's also our first video to actually feature any of the band?
As a result we learned a lot while filming it about how to block, position, and shoot different groupings at different times.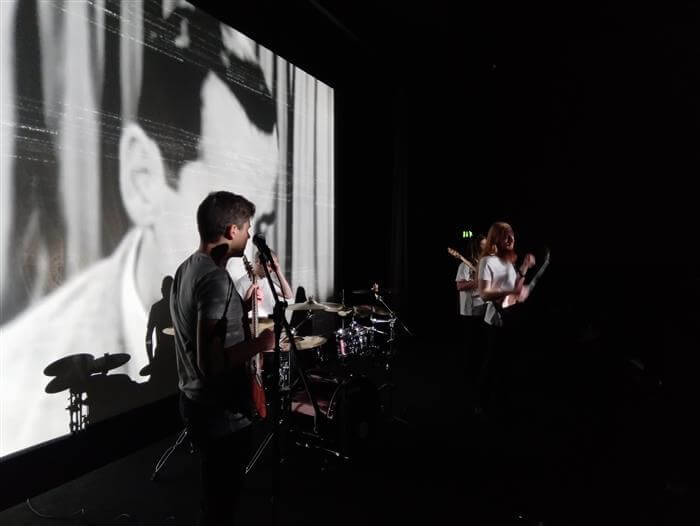 Not only did we have to play the song multiple times as a group (and in different pairs and permutations) but every member of the band also had to do a full solo run-through of the song so we could capture their performance in shadow-form, as you can see here!