THANK YOU BADGERFEST
Monday, 18 Oct 2021
We just want to take a moment to thank the entire Badgerfest crew – including everyone who attended - for making the show yesterday such a fantastic experience.
From the stage-management, to the sound, to the crowd (yes, that means you) everything about the gig was absolutely perfect.
We also want to thank Maximum Voltage News & Reviews for the following kind words:
"Yet another new, but amazing discovery to myself is Beyond Grace. Keeping up the fast and heavy pace of the full weekend, these go down an absolute storm. A full throttle sound and full of rage, this gets the audience going wild and forgetting how sore their bodies feel."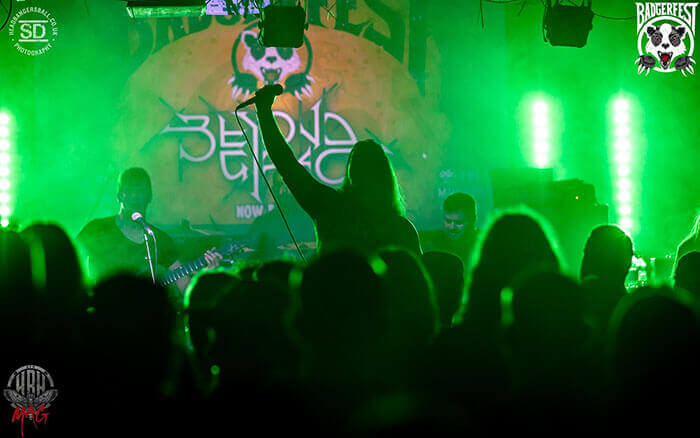 Photo by Simon Dunkerley.